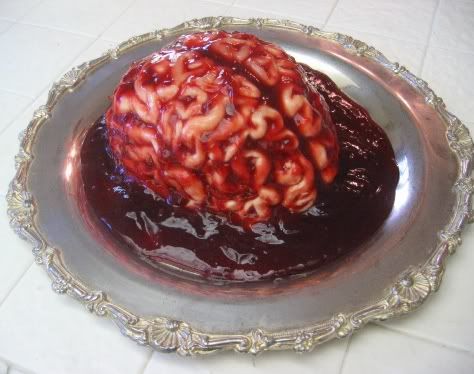 This week, we asked everybody about their favorite, as Alton Brown would say, good eats. Let us know some of your favorite foods and restaurants. Where are you going out to eat this weekend?
Ashley Cheng, Production Director: Chick fil A, Momo Taro, A&J Restaurant, Hank's Oyster Bar, Sushi by Sushi Damo, EN Asian Bistro/Sushi Bar, Good Fortune (dim sum), Hunan Delight (family favorite in Olney, MD), anything my wife makes. If you're attending PAX in Seattle, check out Wasabi Bistro for some amazing sushi. More of my suggestions for good eatin'
Jangjoon Cha, Character Artist: Jin Ramen.  I'm not broke or anything, I just really love that ramen.  Also, I watched a documentary on Keebler's VS. Nabisco on TV so I ran out and bought some Keebler's Fudge Stripes. mmmm
Orin Tresnjak, Graphics Programmer: Tako Grill (<3 negimaki).  Maybe Green Fields Churrascaria later this weekend if I stumble upon a magical money fountain.
Chris Esko, Systems Programmer: Dogfish Head Brewery, Bahama Breeze, Piratz Tavern(mostly drinking), Bangkok Joes, Thai Farm, Potbelly, and home cookin'.
Jonah Lobe, Character Artist: Sushi Taro, Good Fortune, Negrille, homemade pizzas, Chipotle
Emily Sears, Guardian of the Games: Braaaaaaains.
Brett Douville, Programmer: Wondermeat
Steve Fraden, QA: Ramen noodles, Cheap ground beef, salads
Erik Deitrick, Programmer: Nagoya shushi, Kirsten's café, Five Guys, Pizza Paradiso, Thai Farm, Chez Erik's.
Mike Lipari, Programmer: Chik-fil-A, Chipotle, Noodles & Co (mac & cheese with chicken), Bruster's White Turtle Waffle Cone for dessert.
Jay Woodward, AI Programmer: If you're visiting the National Mall in downtown D.C., THE place to eat is the Mitsitam Café, at the National Museum of the American Indian.  Their selection is extremely wide, and inspired by native cuisine from five different regions of North and South America.  On Saturday I was there with my girlfriend, and we split a "five-region sampler platter": buffalo steak, salmon filet, wild rice, carrots, and a vegetable salad.  Completely excellent!   Other than that, lately it's been a mix of Baja Fresh, Chipotle, and (naturally) the Bethesda cafeteria — home of a vast array of delights, including the unstoppably delicious maple peppered bacon BLT on flatbread.
Michael Lattanzia, QA: Lots of delicious Renaissance Festival food, like Cheesecake on a Stick!
Ricardo Gonzalez, Stuff-His-Face Programmer: Chipotle.  All else is but ashes in my mouth.  I'm eating a burrito right now ( no joke ).
Adam Adamowicz, Artist: Texas Pete's Hot Sauce on Hard Boiled Eggs. Pinch of Salt. Half Litre of Coffee, Iced.
Nate Ellis, QA: Whatever we get for the office for lunch on Saturday, maybe some wings from Wing-Stop that night.  On Sunday Steak-on-a-stake and assorted delights (woot Rennfest) and Sunday night something light (snacks or gyoza maybe).
Jesse Tucker, Level Design: Chipotle Burrito: rice, black beans, chicken, tomatoes, red sauce, corn, a little extra corn, cheese.
Nat X, Whasian Extraordinaire: Dog Fish Head, McGinty's Public House, Hunan Delight, Mannequin Pis, Jackie's, India Garden
Gavin Carter, Producer: Moby Dick's, Chipotle, Smoothie King, Trying to find the mystery Rockville bulgogi cart, Steamed dumplings from the shady Chinese food place down the street, Does it still count as Lean Cuisine if you eat three in one sitting?, Lots of Morningstar Farms "Chicken" patties, Starbucks breakfast sandwiches, Metabolic Drive protein powder (as bad as it sounds), and the tears of children (tastes like candy).
Kevin Kauffman, QA:
Friday night: Pizza
Saturday morning: Coldpizza
Saturday afternoon: Pizza
Saturday night: Guinness!
Sunday morning: Coffee while enjoying the smell of old pizza boxes.
Sunday afternoon: Pizza
Sunday night: Pizza
Go ahead and pencil me in for the next "What we're playing"… DS on the can.